The Skipper may customize the following pages with content as desired by accessing them from the menu:
Boat -> About
Boat -> Photos
Links
Crew Manager detects when a Skipper is logged in and displays an edit link at the top of the page. Clicking this link immediately opens the editor for that page. Below is the page view a logged in Skipper will see for the About page.  The Photos and Links page will look similar. 
About page edit link as seen by logged in Skipper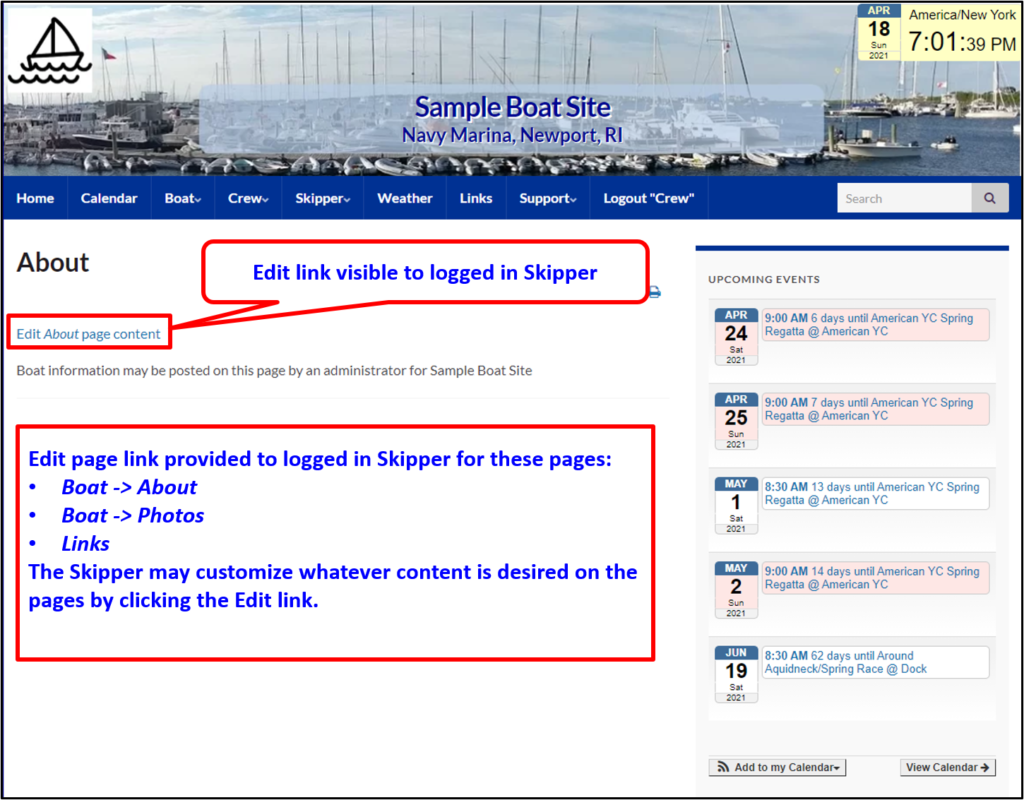 After the Edit link is clicked, the page editing screen is displayed.  This provides a full featured editor with a toolbar to format the content.  The editing steps are annotated on the page editing screen below.
Page Editing Screen